Peter Capaldi pictured with David Bradley's first Doctor
Peter Capaldi's Time Lord is seen standing alongside his former self in a newly-released Doctor Who photo.
Capaldi's final outing as the twelfth Doctor this Christmas – don't miss the 25 top shows this festive season – has been teased in the image which shows him standing in an arctic snowscape alongside the first Doctor (David Bradley) and companion Bill Potts (Pearl Mackie).
The Doctor, sporting a slightly torn jacket from his battle with the cybermen in the latest series, stands with his companions staring into the sky while a golden glow covers his left hand.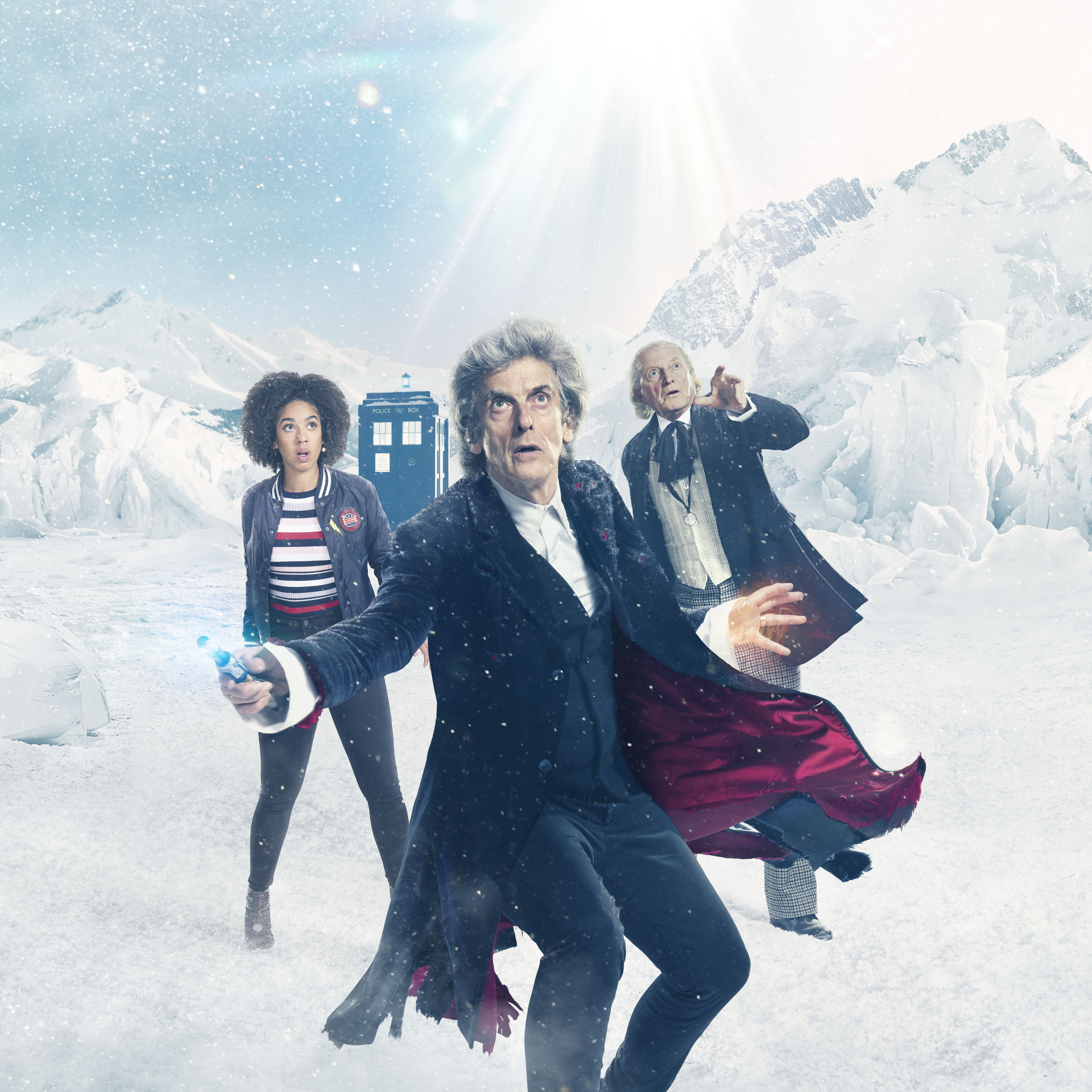 Named Twice Upon A Time, the Christmas Day special will feature enchanted glass people stealing their victims from frozen time and a First World War captain (Mark Gatiss) taken from the trenches to play a role in The Doctor's story.
Billed as an uplifting new tale about the power of hope in humanity's darkest hours, Twice Upon A Time will also mark the first time viewers catch a glimpse of the first-ever female Time Lord, Jodie Whittaker.
The 60-minute special also stars Nikki Amuka-Bird as the voice of the glass woman and is the final episode to be penned by Steven Moffat.