Corrie's Shelley King reveals personal reason to back soap's gay storyline
The actress admitted she 'didn't know how to deal' with her own sexuality in her mid-20s.
Coronation Street star Shelley King has praised the soap for tackling "important and vital issues" as she discussed a current storyline about a gay relationship involving a married Muslim woman.
Shelley said the storyline is one she is passionate about, because it echoes her own experiences as a gay woman, and she has also told of her own struggle with her sexuality in her younger years.
In Corrie, the actress plays Yasmeen Nazir, the grandmother-in-law of the soap's first gay Muslim character, Rana Nazir (Bhavna Limbachia), who is involved in an affair with Kate Connor (Faye Brookes).
In scenes that will air on Wednesday, Rana will be kidnapped by her outraged parents, who want to send her to Pakistan and away from her female lover.
Shelley told ITV's This Morning: "Things are still happening and it's not religion-specific, it might happen to anyone at any time.
"Many moons ago, a relationship of mine, (a partner) whose mother was a psychiatrist tried to give her shock treatment, and that's the truth.
"So it's something that happened then and is happening now."
She added: "It's so important; one of the reasons I'm so proud to be in Corrie is that Corrie deals quite courageously with some very, very important and vital issues, and people learn to live with them.
"People learn to look at these issues in a different way."
The 62-year-old said: "I am an out gay woman but, at the age of 25, I was in a programme called Angels, and the producers suggested they would make my character gay, and I just wasn't ready.
"I mean, the world was a different world, I didn't even know how to deal with my own sexuality then."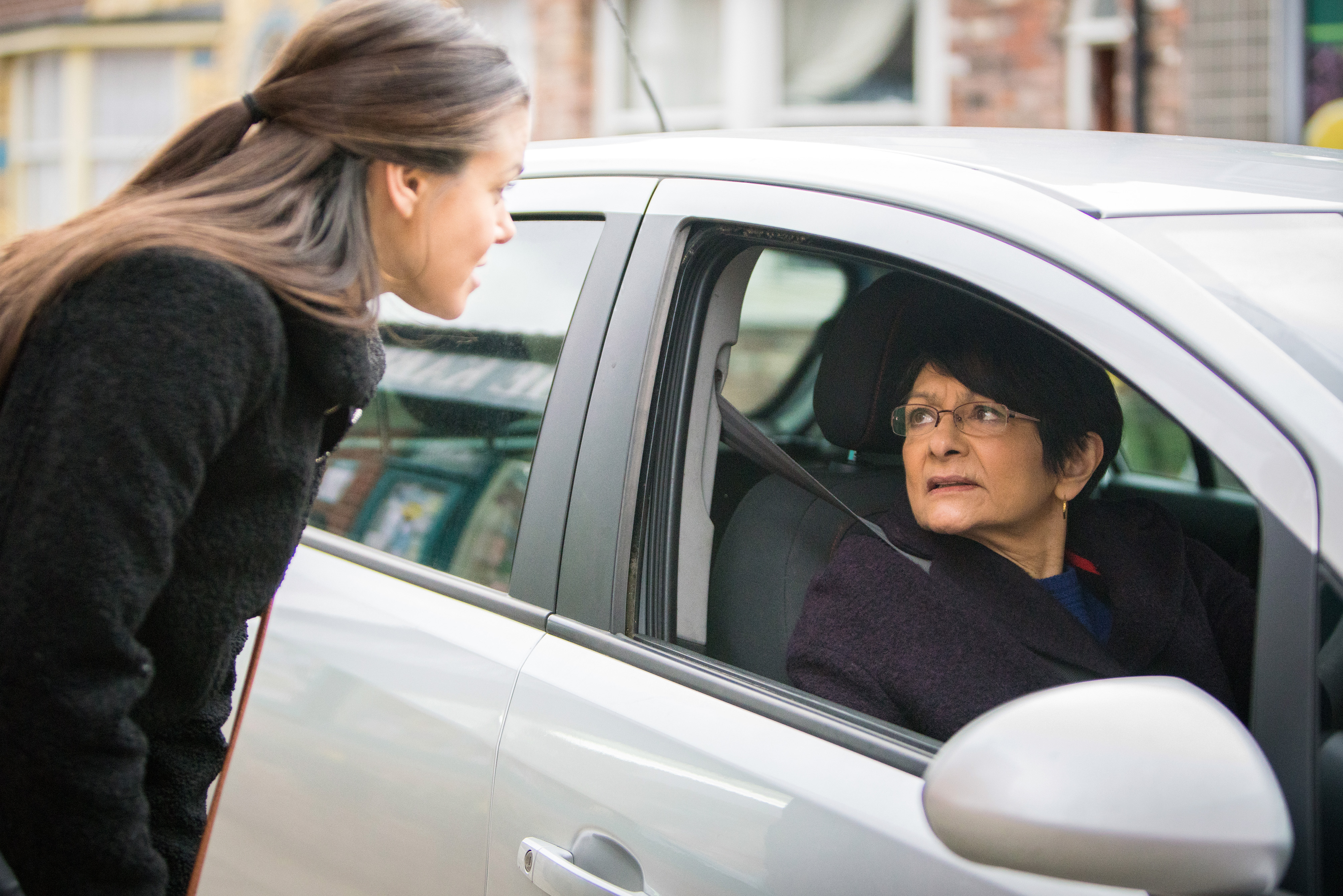 She told This Morning hosts Phillip Schofield and Holly Willoughby that she was once turned away from a lesbian club in London because "they were a bit suspicious" of her.
"I didn't know what to do – it was a different world, and people were put into boxes.
"I think it's getting hugely better but I think it still has a long way to go."
Shelley said her Corrie character, who has been in Weatherfield since 2014, is "accepting of every religion and every colour and every creed".
She added: "I think that's why she was very open, and why she would be more open to her granddaughter-in-law's realisation that she was in love with a woman."
Coronation Street continues on Wednesday at 7.30pm on ITV.