Faye 'overwhelmed' by positive viewer response to Kate, Rana and Sophie love triangle plot
Coronation Street star Faye Brookes has said that its current lesbian storyline is "quite historical" for the soap.
Faye plays Kate Connor, who has been embroiled in a secret love affair with Bhavna Limbachia's Muslim character Rana Nazir in Corrie, and she is also romantically involved with Sophie Webster, played by Brooke Vincent.
The gay love triangle plot has spanned several months, and Faye said they are "so overwhelmed" and "so grateful" at the positive response from viewers.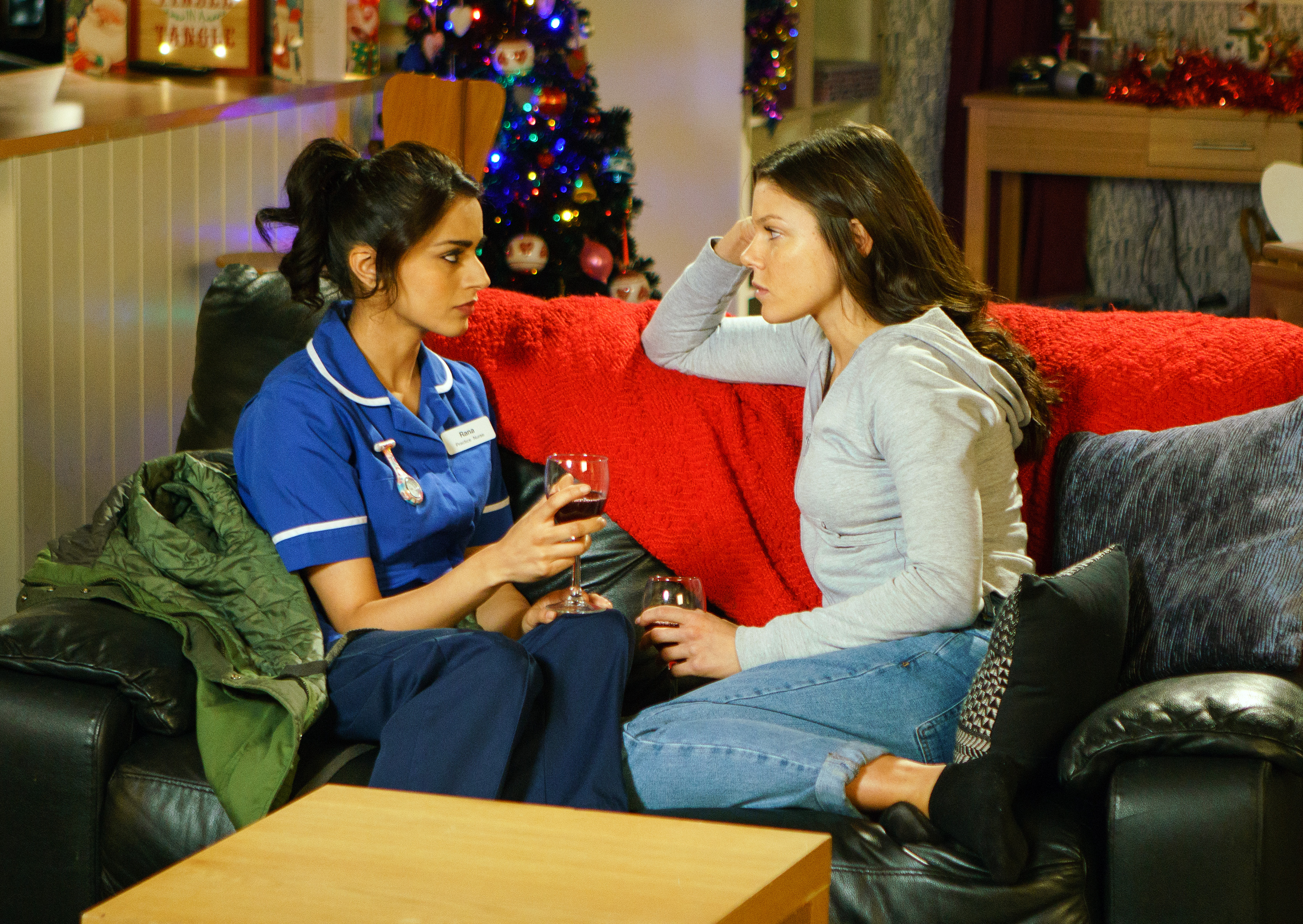 She said: "We spoke about this relationship before it was on screen for months, the planning with the writers, the talking with the producers.
"We knew it was going to be a real hard story to tell and I cannot get over the support that we have had so I can only be thankful and I love the fact that they love me more because I'm with Rana."
Faye, who has been a Corrie regular since 2015, said she is "really proud" of the storyline, because they have "all worked really hard on it".
She added: "We are giving those people a voice, we're telling a real story that is so relatable and it's a game changer.
"I do think we're doing something that's quite historical for Coronation Street."
Faye said there is "definitely" added pressure, and "more so for Bhavna as an actress" where sexuality and religion are concerned.
"We were worried about the reaction and that people weren't going to accept the idea about this new relationship but because they've received it so well and I know that it's only a positive thing and it can only get better," she said.
"The pressure is from me wanting to do a good job. We are both straight women playing those characters so we're just giving truth to everything we do with it.
"Love is love and that's the message across all boards. We don't need to even think about any other factors, it's down to a feeling and down to happiness and two people just falling for one another.
"It's what Corrie always has – it has heart."
Faye said that Brooke "cracks me up every day", and praised Bhavna for her work ethic as an actress.
She added: "We constantly bounce off each other with new ideas.
"We have to kiss a lot so to be comfortable with her is really important and I can't take that for granted."
Rana recently confessed to husband Zeedan (Qasim Akhtar) that she had a lesbian affair.
Faye said that Kate and Rana are currently not speaking, and that Kate is with Sophie "which everyone thinks is a rebound".
The actress added: "Kate is not seeing it as a rebound but she feels like if she was to lead Sophie down the wrong path she might be breaking her heart so she is keeping her distance because she knows her true feelings are for Rana."
Coronation Street continues on Wednesday at 7.30pm on ITV.