EastEnder Michelle Collins hopes Dame Barbara's diagnosis leads to more funding
Michelle and Dame Barbara are both stars of the soap
EastEnders actress Michelle Collins has said she hopes Dame Barbara Windsor's Alzheimer's revelation will lead to more funding for the disease.
Dame Barbara, 80, first learned she had Alzheimer's disease in 2014, but her husband Scott Mitchell revealed last week that she had been keeping it a secret until now, as her symptoms have grown worse in recent weeks.
Speaking at the Bafta TV Awards, Michelle told of her sadness at hearing the Albert Square matriarch had the illness.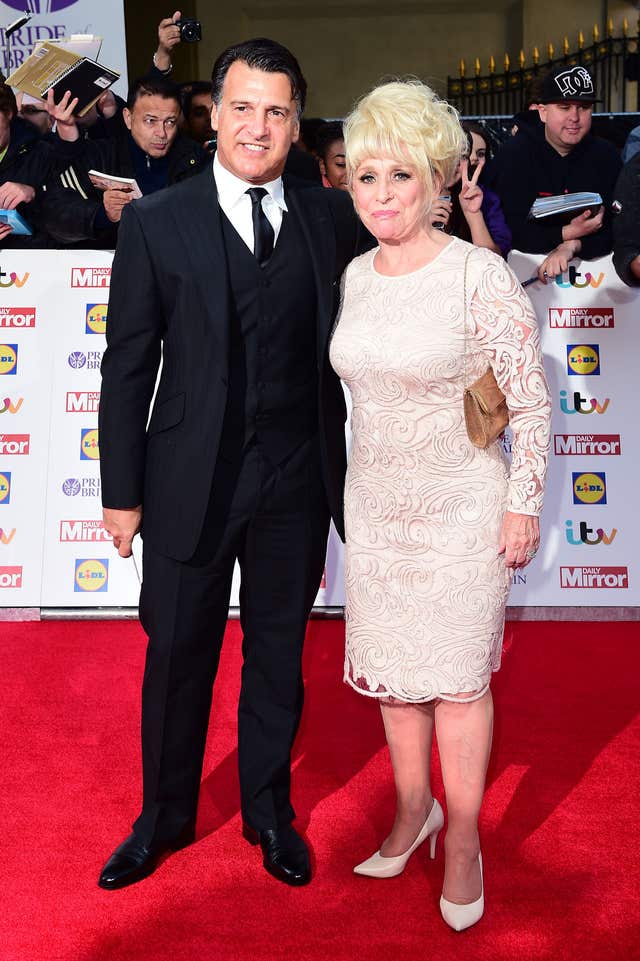 She told the Press Association: "I haven't really seen Barbara for a while and I texted Scott, I've known Barbara, really really (for), a long time it's really sad… it's becoming a really big problem and it's sad for someone like Barbara, (she's) always been very out there and bubbly as we know her.
"But hopefully she's on medication and she's got Scott to look after her, but it's a terrible, cruel disease and I think we need to put more money into finding (how) we can do something about it."
She continued: "I think he's (Scott) done it because I think he wanted to raise awareness.
"I think it's important that people know about it and hopefully people may become more aware of it and donate more money to it.
"It's very sad someone so vibrant and lively, but thankfully she's got Scott, he's stood by her side for years and years and years."
Michelle was among a host of small screen stars at London's Royal Festival Hall for the ceremony, including Declan Donnelly, Amanda Holden and Thandie Newton.
The Virgin TV British Academy Television Awards are being hosted by Sue Perkins.