He was handed an outstanding achievement prize at the British Soap Awards
EastEnders actor Rudolph Walker has been honoured with an outstanding achievement award for his long-time portrayal of Patrick Trueman.
The soap star, who has been playing the much-loved character since 2001, was surprised with the gong at the British Soap Awards on Saturday night.
He was handed the prize by Baroness Floella Benjamin who labelled him "a truly inspirational figure" adding he was one of the first leading black actors to appear on British television.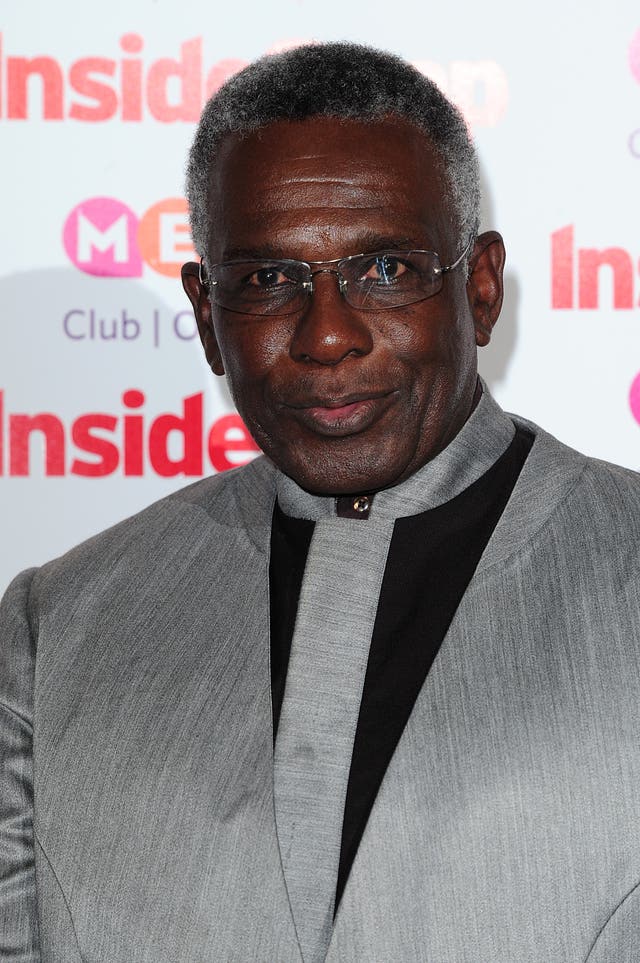 Rudolph Walker (Ian West/PA)
"He's a charismatic actor equally at ease with drama and comedy", she said.
Talking about the 78-year-old's EastEnders character, she said: "He has had countless lady friends, endured heartbreak, been a father figure to many and worked his way through a lot of rum".
Rudolph, who spoke to us recently about his love of sport, made an inspirational speech as he collected the award, as he told the audience at the Hackney Empire in east London: "For all those young people who I have bumped into over the years and the ones I haven't… up and down the country in the inner cities where there are problems, if I can achieve this, so can you."
Born in Trinidad in 1939, Rudolph moved to England in 1960 to pursue a career in acting.
In 1967 he starred Obi Egbuna's play Wind Versus Polygamy, but it was the popular though controversial comedy series Love Thy Neighbour (1972-76) that made him famous.
Best-known today for having played Patrick Trueman on EastEnders, he has also appeared in several movies, including 10 Rillington Place, King Ralph, and Let Him Have It.