James Moore will play Ryan Stocks after Tuesday night's shock twist.
Emmerdale viewers will meet Charity Dingle's estranged son next week, the soap has revealed.
Actor James Moore will portray Ryan Stocks after Charity (Emma Atkins) learned he was still alive in Tuesday night's episode.
Ryan will be introduced to the soap as viewers gain further insight into the missing pieces of Charity's past.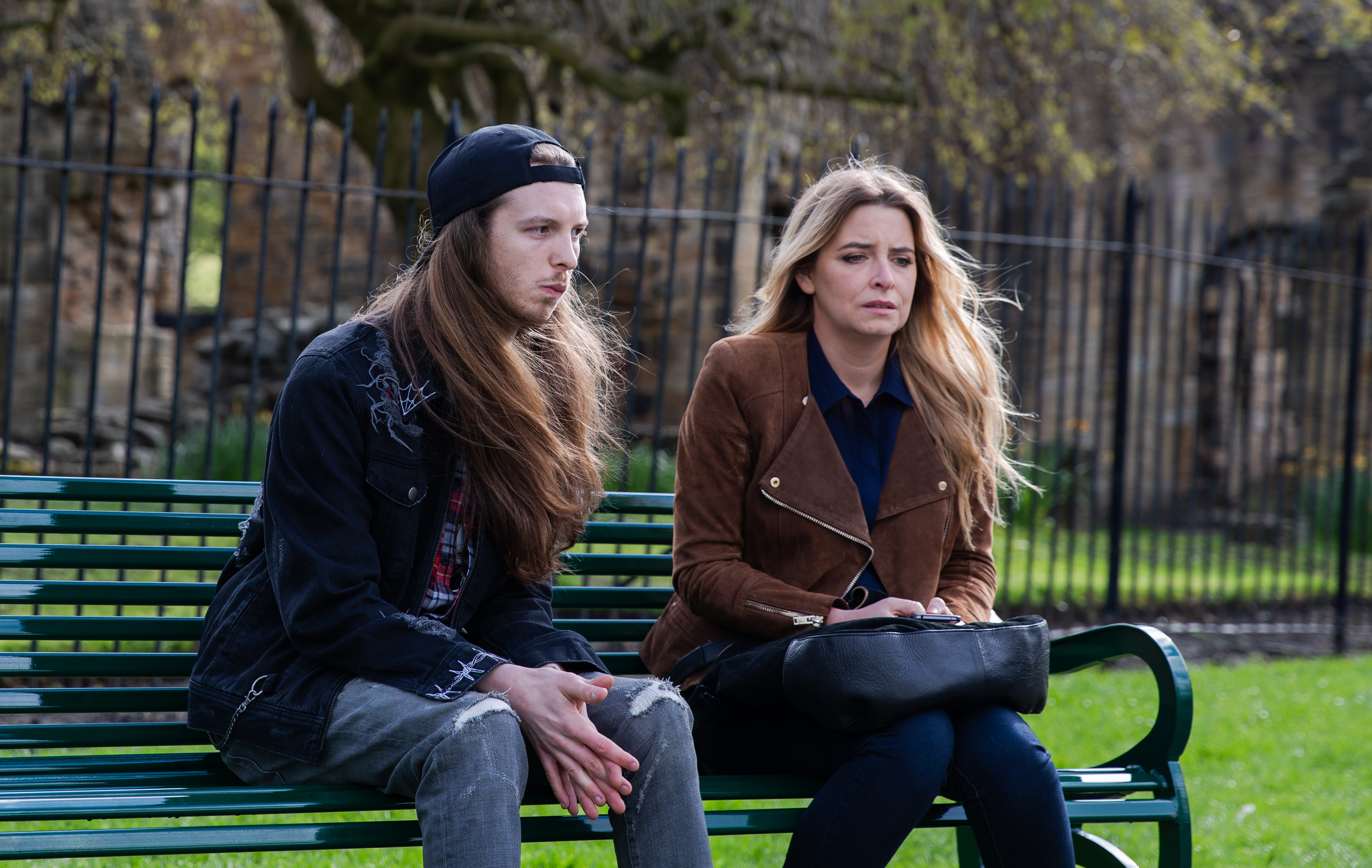 She will learn her son – who she thought had died at birth 27 years ago – has ataxic cerebral palsy. Charity will have to face up to her personal guilt of abandoning her baby.
James said: "I'm so excited to have joined the Emmerdale cast. Everyone is so welcoming and friendly and I'm having a great time playing Ryan. I leapt a mile when I got the call and I was over the moon to hear that I had got the part."
Series producer Kate Brooks said: "We are absolutely delighted to welcome James to the show; an actor of real skill, talent and charisma. As to be expected with his Dingle heritage, the character of Ryan is feisty, funny and reckless, and with an unquenchable zest for life.
"Ryan will not only turn Charity's life upside down, but also the wider Dingle clan as his arrival throws a massive spanner in the works. As Ryan navigates his newfound family ties and connects with the mother he never knew he had, it unearths yet another layer to Charity.
"His journey on the show is jam-packed with laughter, tears, unlikely friendships and with the odd unexpected twist thrown in for good measure."