Emmerdale viewers left hanging on Pierce Harris rape verdict
The Pierce Harris rape trial was left hanging on a knife edge on Thursday. Will he be found guilty?
Emmerdale viewers were left on a cliffhanger waiting to find out whether village villain Pierce Harris would be convicted of rape.
Rhona Goskirk's (Zoe Henry) case against her ex-husband has been to court this week in the ITV soap, where fans of the programme are hoping he will get his comeuppance for abusing the popular character.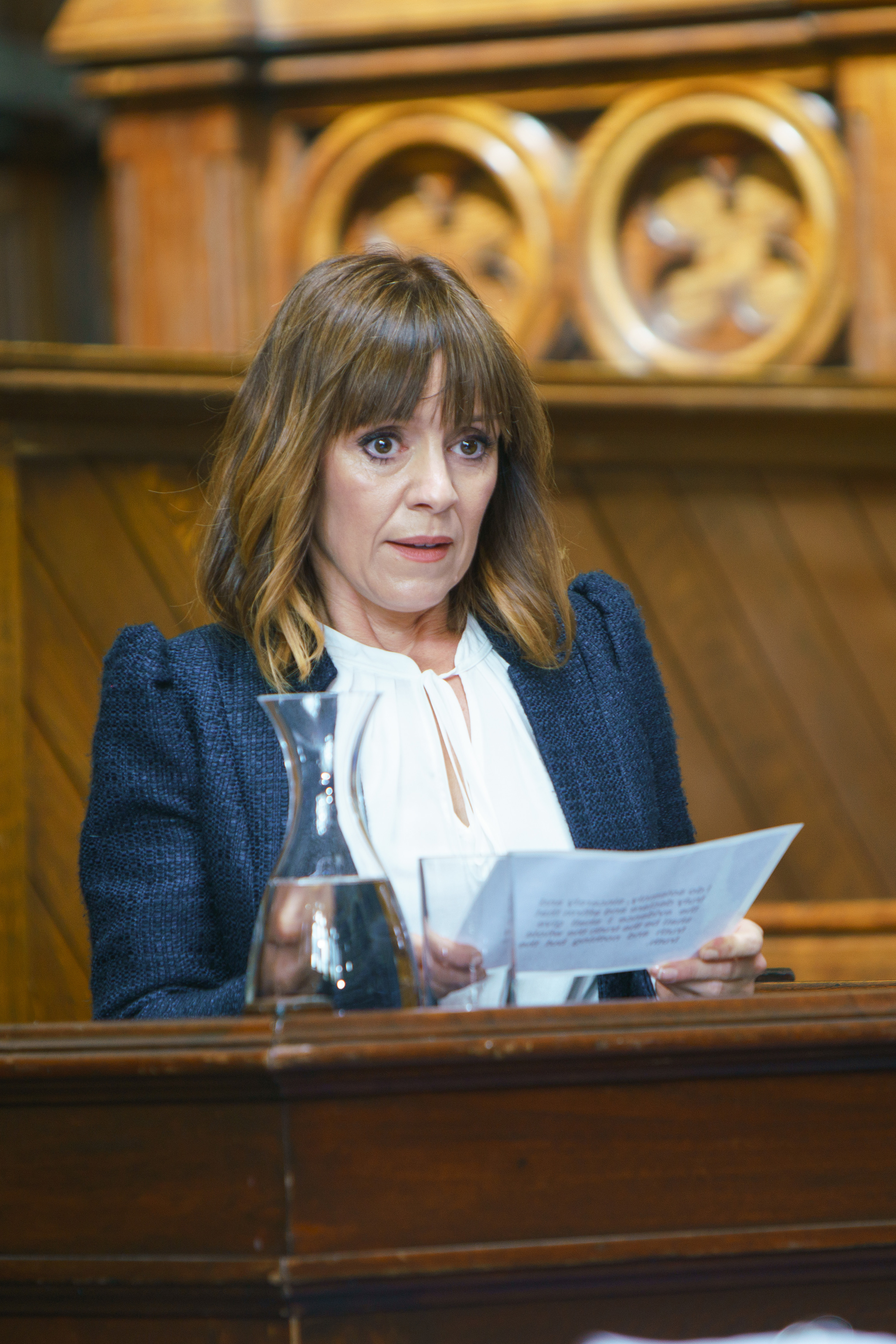 In Thursday's episodes, Rhona confronted Pierce (Jonathan Wrather) before he gave evidence and managed to get him looking tearful and guilty enough that she felt hopeful he would admit to his crimes.
One viewer wondered whether Rhona had missed her chance, tweeting: "#emmerdale #Rhona missed a trick there. She should've recorded #Pierce in that room. He has to be found guilty! Has to!"
But with his mother and the villagers looking on, Pierce's nerve failed him and he stuck to his story that he had done nothing wrong.
The episode ended as a verdict was about to be reached and fans felt anxious as they waited to see whether justice would be served.
One fan pleaded for a conviction: "@emmerdale you absolutely cannot let Pierce seem to get away with this via the law. Even if he gets another kind of 'comeuppance'!"
Another could not take the stress: "Jesus christ, emmerdale is intense tonight."
Whatever the outcome, people agreed that the actors involved had done a brilliant job.
One person tweeted: "Kudos to @ZoeHenry03 @jpwrather!! Such a harrowing story!!,but certainly one they're doing justice!! @emmerdale"
Another viewer wrote: "Rhona is such a powerful and empowering character! I hope anybody that is watching #Emmerdale uses this to help them."
Someone else paid Wrather a backhanded compliment: "You know someone is a brill actor when u can't stand them and they make your skin crawl, well done pierce I hate u #emmerdale"
The verdict will be announced on Emmerdale on Friday, July 28 at 7pm.