The actor has been at the centre of a stabbing storyline.
EastEnders star Davood Ghadami has said he hopes the stabbing storyline on the soap will encourage people to think twice before picking up a knife.
The actor, who plays Kush Kazemi – the brother of teenage stabbing victim Shakil on the soap, hopes the gruelling plot will help people confront the reality of the knife crime issue.
He said: "We get hit with a lot of statistics about it, we know it's in the news and not everybody wants to watch the news.
"Everybody is quite happy to be ignorant of certain things but generally people know what is going on, especially in London and other cities and towns where it's happening far far too much.
"Everyone acknowledges there is a problem but when you get whole family that can sit down and watch something, maybe it can make them discuss the problems they have seen."
Tonight, EastEnders will air a special episode of the show, when scenes from Shakil's funeral are interspersed with testimonies from the parents of real life victims of knife crime.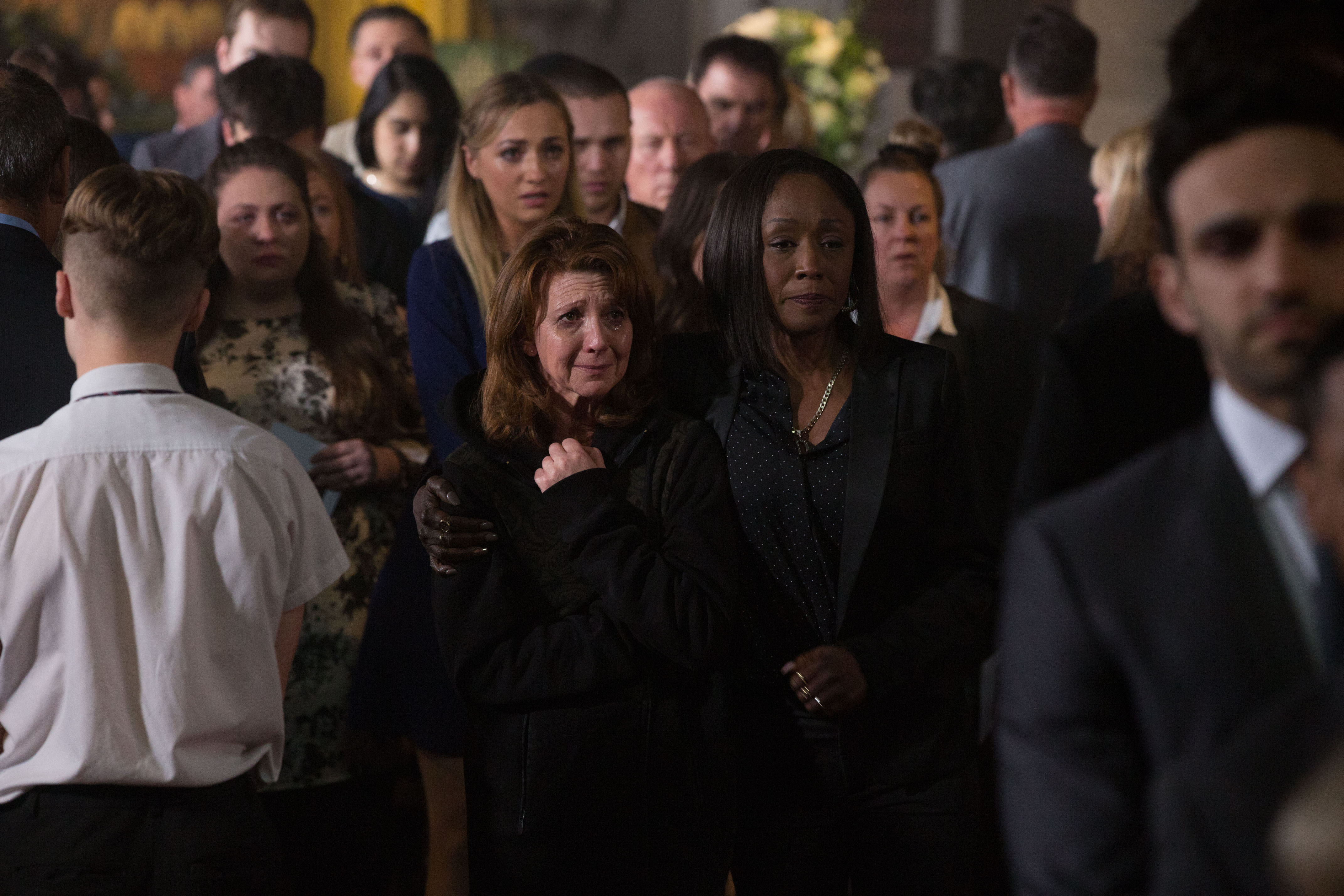 He said: "Once somebody's been through it, there is a connection and you see this connection between people who have been through it.
"I think that is something that had to be in there, that was the overriding thing. Once it's happened, it's nuclear. You can't clear it, it's never going to go.
"That is the one thing we had to put in to every scene, that it's always there, to some degree."
He continued: "[This storyline] is beyond anything that has been done before. This storyline doesn't just stop here, we have a responsibility to show that this never ends and it never stops."
Discussing the impact he hopes it has, he said: "To be able to come and say 'what can we do about it now?', that is what people I hope will say when they watch these episodes.
"Something needs to be done and even that is a starting point, rather than to allow it to be another bit of bad news.
"Hopefully it can help start something or even the smallest most minute thing.
"Someone could think twice about picking up a knife before leaving their house, and even if they do that we have done something."
The special episode of EastEnders will air on BBC1 at 9.15pm tonight.