The pair, who were briefly married and have a son, were both nominated
Oscar nominee Lesley Manville – currently starring in hit BBC2 comedy Mum – has said she is not "sour-faced" following her ex-husband Gary Oldman's best actor prize.
The pair, who were briefly married and have a son together, were nominated in the best supporting actress and best actor categories, with Oldman scooping the actor gong for his portrayal of Winston Churchill in Darkest Hour.
Lesley, nominated for her role in Phantom Thread, said their night at the Oscars felt like a "family evening", adding that "everyone gets on".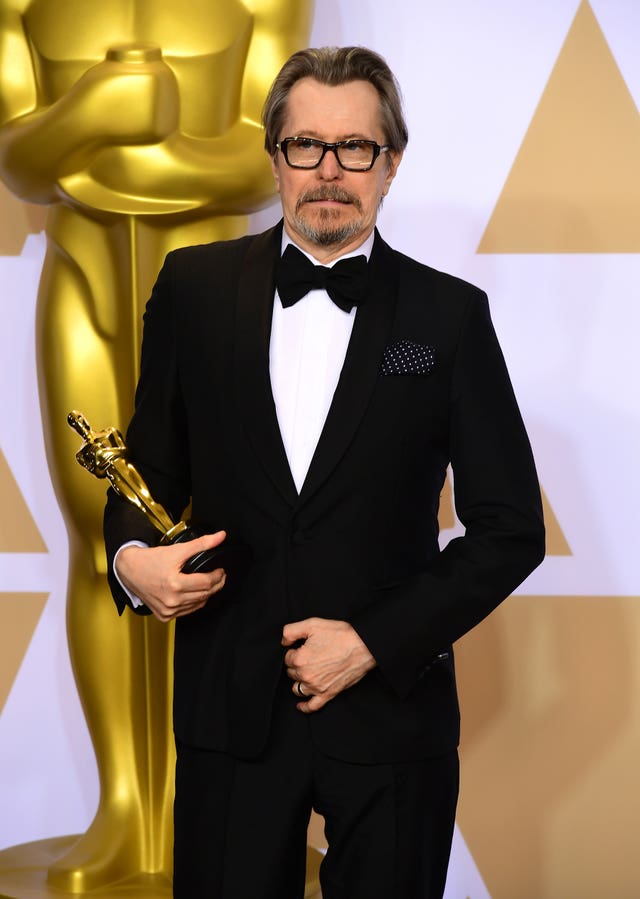 Lesley, who spoke to TV Times recently about her role in Mum, told BBC Radio 4's Today programme: "Of course, everyone wants the story that I'm sour-faced about it. But I'm not remotely sour-faced.
"Listen, we have a child together, we're a very successful family who have … he's got a new wife, and we all get on. Everyone gets on.
"So it's all fine. So we've had a delightful night. His sons from his other partner and my son are all very close, so it's a family evening. And that's what it's felt like.
"It's felt like a family evening. And Gary and I are friends, so it's been very good and been very nice for our son, I think.
"Not that my son lives vicariously through his parents, I don't want him to do that, but it has been nice for him that he's had his father and his mother nominated.
"And he can see us all having a great evening together.
"It's a strange evening, the Oscars are a strange evening, and I've never experienced them before, so tonight was my first time, but it's an unusual evening."
Gary triumphed over Lesley's co-star Daniel Day-Lewis to win best actor, while Lesley lost out on the supporting actress award to I, Tonya star Allison Janney.