The comedian and TV personality revealed the news on his website
A special unscripted episode of Peter Kay's Car Share will air on Bank Holiday Monday.
A short statement on the comedian's website said the programme would be shown on May 7, and added: "The episode is completely improvised".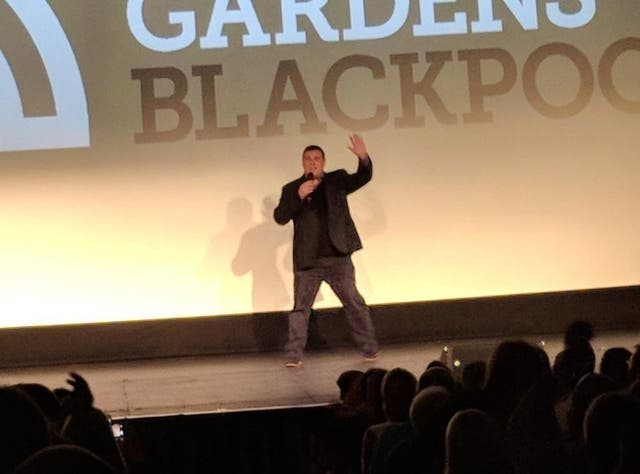 "Then a full second series repeat of Car Share on Monday nights will conclude with a brand new series finale to be screened on the second Bank Holiday, 28th May".
The announcement comes nearly two weeks after Peter made a rare public appearance at a charity screening of the new series of Car Share.
Peter surprised fans as he took to the stage at Blackpool Winter Gardens during the Saturday night screening in early April.
The event was being held to raise money for the Lily Foundation, a charity that helps to improve the lives of children with mitochondrial disease.
Peter told the audience: "Thank you very much for supporting the Lily Foundation raising money for mitochondrial disease. Very kind of you. I appreciate it. Enjoy the last ever episode of Car Share. Don't tell anyone the end. Or tell anyone about any hedgehogs."
Footage posted by fans on Twitter showed the comedian bowing as he left the stage, saying: "So thank you. Lots of love, enjoy, take care, bye-bye."
The second series of Car Share left fans wondering how John (played by Peter) and Kayleigh's (played by Sian Gibson) story would end after he seemed not to share his colleague's romantic sentiments.
Announcing the cancellation of his tour in December, Peter said it was due to "unforeseen family circumstances".
He added: "This decision has not been taken lightly and I'm sure you'll understand my family must always come first."
Following the bank holiday announcement on his website, Peter's official Twitter account re-tweeted a post from a Car Share fan account.
Car Share fans expressed their delight, with one saying: "That's what I call a bank holiday bonus."